PPE Regulations
The PPE Regulation has been in a transitional period since 2016, but is now set to be fully enforced.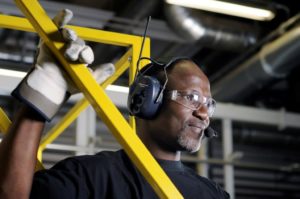 The new PPE Regulation (EU) 2016/425 brings about the most significant changes to the rules surrounding PPE, since the introduction of the first Directive over 20 years ago. The changes are designed to improve ownership of those in the supply chain by clearly defining their legal obligation. As well as to strengthen the product type approval process, improve market surveillance and increase the requirements on certain PPE categories such as hearing protection, due to the potential for life changing injuries.
When did the Regulation enforcement come into effect?
The transition requirements came into force on 21 April 2018, meaning all those responsible for the purchase of PPE must now ensure that their suppliers are able to meet the new regulatory requirements. The transitional period lasts for one year and means that until 21 April 2019 both the old Directive and the new Regulation will remain valid. Therefore, any products CE marked under Directive 89/686/EEC, can still be available on UK markets until 2019. However, products with an EC type-examination certificate will remain valid until 21 April 2023, unless the state of the art or standard has changed, the certificate expires before that date or changes have been made to the products safety features.